Have
Ty Howard Coach YOU

Ty Offers 'Successful Outcomes-Based' Coaching Programs For —

1) Teens

2) Educators, Counselors, and Administrators

3) Executives, Directors, and Managers

4) Youth Workers / Leaders, and Adult Teen Mentors / Teen Peer Mentors

5) Parents and Guardians


Success Coaching has increased in both popularity and awareness in recent years. The concept is identical to that of a sports coach [in that the athlete is the one who trains, works, and wins with the coach being on the sidelines encouraging]. The difference in that the 'game' is called life. All of us can benefit from a someone alongside us offering wisdom, insight, encouragement, guidance, listening, and being supportive.

Specifically a coaching relationship will deliver:

• Perspective - your coach provides fresh or different ways of looking at a situation.

• Energy - your coach provides energy and support as needed.

• Message - your coach shares fitting knowledge, opinions or wisdom that inspires you.

• Solution - your coach shares a solution to a problem, challenge or issue.

• Plan - your coach co-develops a plan of action with you.

• Structure - your coach provides support and a check-in structure.

• Resources - your coach suggests/refers you to experts, books, tools, assessments.

• Caring - your coach cares via listening, patience, safety and love.

• Training - your coach trains in personal, communication and understanding.

• Advice - your coach provides advice by recommendations and suggestions.

• Validation - your coach validates by encouragement and acknowledgment.

• Strategy - your coach develops or co-develops a strategy for your life / relationship.

• Feedback - your coach offers feedback, observations, insights, ideas and opinions.

• Challenge - your coach provides a challenge to you to stretch, grow, or make a change.


---
Whether itís just someone to talk to outside of the family or business organization with an interest and understanding in your well-being, or specific life goals you would like to accomplish, I, Ty Howard... Coach Ty — look forward to supporting you on on your journey.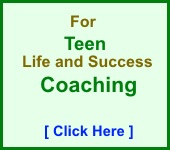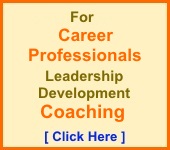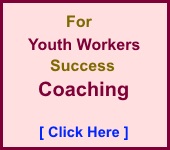 ---
Click here
to email Ty to set up your free 30-minute consultation today!
---
If you have any questions about Ty's Success Coaching Programs or services, feel free to contact us directly:

Ty Howard & InspiraGen Institute, LLC
6400 Baltimore National Pike
Suite 134
Baltimore, MD 21228

Toll Free Phone: 1-800-385-3177 Ext. 0
Direct Phone (within Maryland): (443) 982-7582
Email: info{AT}dynamicyouthspeaker.com